Bielsa talked about the difficulties in QPR game
Leeds United might have been able to register a victory over QPR in their most recent Championship fixture, but their head coach Marcelo Biesla had no hesitation in accepting the fact that it was not a clinical performance by his team by any stretch of imagination and that they were not the dominant out of the two sides in the games despite them emerging the victorious.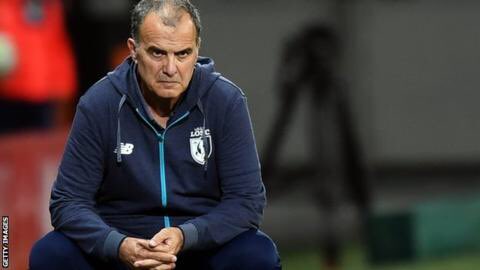 According to Biesla, there were phases when his boys played well and the proceeding were under their control, but then there were phases where the opponents bounced back hard and particularly in the dying stages of the game, they shifted the pressure back massively. The leveller was not too far away from their reach, but Leeds somehow weathered the storm and remained in advantage of one goal when the final whistle blew.
Leeds are on course to finish the year at the top of the table, and pushing for a spot back in the Premier League – one of our top tips for this weekends football is to back them to beat Bolton on Saturday, which will see them hit the top spot, because rivals Norwich City don't play until Sunday.
Biesla also stressed that there was a lot of physicality involved in the game and it was a factor which defined the day's play. The kind of build most of the opposition players carried, especially those in the defensive line, it was really difficult to handle them. And because of the presence that they had, they were threatening a goal all the time. From Leeds' point of view, they never had the advantage of more than one goal. So they were not quite in a comfortable frame of mind. They were constantly under pressure.
"We had too many tall players in front of our box, so we had to solve this problem and as we were only winning by one goal the result was at stake." Biesla was quoted saying by LeedsLive.
Leeds is at no. 2 in the Championship standings at the moment with 42 points in 21 games. They have won 12 games and have drawn 6.